Affordable Poison Ivy Spraying: Long Island - Suffolk and Nassau Counties
This consists of 3 applications to make sure that the poison ivy has been eliminated for the season.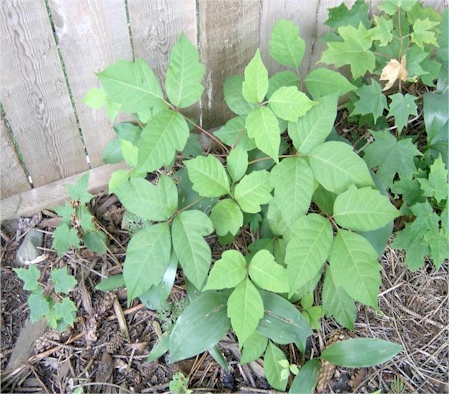 If you live in the Long Island, New York area and are noticing poison ivy plants and vines springing up in your backyard, trees, landscaping, or growing through your deck, we can take care of the problem for you. Trying to kill poison ivy yourself is risky because if your skin comes into contact with the poison ivy leaves you can get a nasty, itchy rash that can quickly spread. Removing poison ivy is best left to experienced professionals. Our dedicated staff can kill all of your poison ivy and poison oak so you won't have to worry about it. Our guys will show up on schedule, kill your poison ivy, and charge a reasonable low price for the work. All you need to do is fill out our fast and simple contact form, briefly describe your poison ivy or poison oak problems, and we will get back to you promptly with a free custom quote for the spraying.